UPDATE: This issue has been resolved. You should now be able to defined the requested-permissions key without any errors. Please reach out to the support team if you still encounter issues with this key.

An error is shown when the requested-permissions key is defined in the capsule-info.bxb file.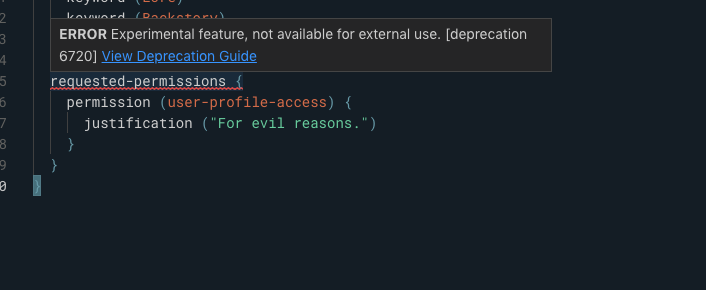 This key is required and is meant to be available to developers. We are working to ensure that it is available, tentatively, to our developers by February 18, 2020.
This announcement will be further updated to indicate the status of this issue.